get content without influencer pricing (faceless)
User Generated Content (UGC) is highly in demand and a lot of brands and creators are finding this the WIN-WIN they all wanted for so long!
The brand gets authentic content, generated by a user, to post on their own channels and use for marketing.
Especially if you don't have the influencer budget available.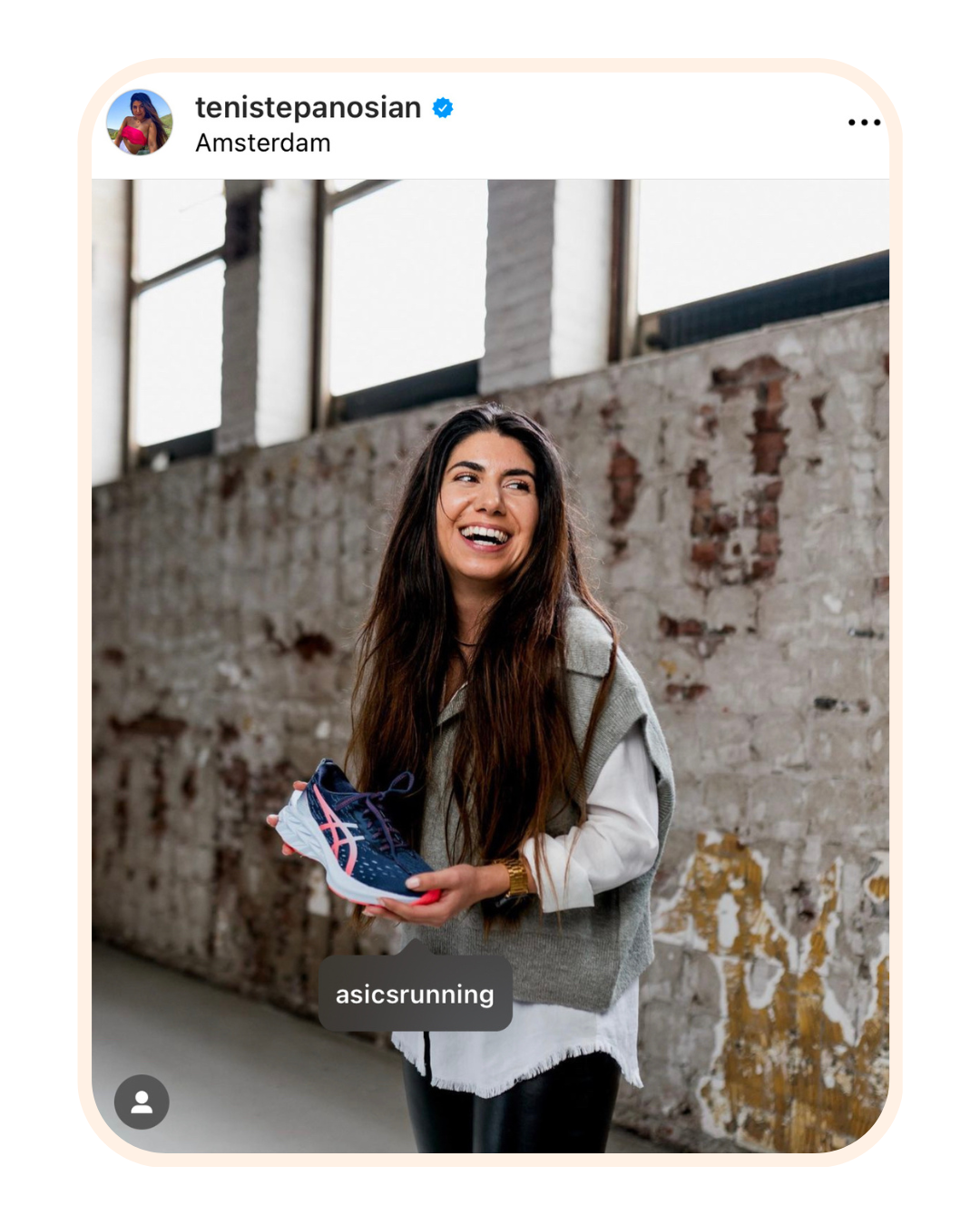 get content from an (verified) influencer
As an addition to UGC you can chose to have the influencer post the content on their account as well. This is especially useful when the brand hasn't gotten a big following yet en want's some attention from an audience.
English, Dutch & Silent (just music)
Your content can be deliverd in English, Dutch or without speaking.
Photos, videos, voice overs & more
Whatever you want can be created! 
TikToks, REELS, Instagram Posts, Photos & videos for website and marketing
TikToks with great hooks to get your audience interest in the first 3 second.
Aesthetic REELS to get a feel for your product.
Instagram posts with interesting imagery to grab the attention.
Photos for your own website or marketing purposes.
Combine, switch, anything is possible. 
Here are some example pieces of content that were all part of paid partnerships with @tenistepanosian
Aesthetic vibe & voice over
Spreading a message trough video & music
Mood video for beauty products
Trending video for product
Placing product in a certain lifestyle
EDITED + RAW IMAGES WILL BE SENT
4 VIDEOS (1 SENTPER WEEK) + 10 STILL IMAGES:
8 VIDEOS (2 SENT WEEKLY) + 15 STILL IMAGES:
All have 7 day turnaround time